Dropshipping products are in the center of every dropshipping business. Finding winning dropshipping products is not an easy task. In this article, we will explain to you all the steps you need to follow to find that one product that will improve your business and change your life forever.
Table of content:
In short – what is dropshipping?
What is a dropshipping winning product?
What is Return of Investment, or "ROI"?

Things to consider when researching for a winning product
How to research great dropshipping products
Research by browsing top-selling products on Winner Picker
Dropshipping products to avoid & business risks
One of the most important questions that are directly related to dropshipping services is, how to find a winning product, and how do we know that a product is worth investing effort, emotions, time, and finances?
In short – what is dropshipping?
Source: Oberlo
Dropshipping is a way of selling products online, that is, dropshipping is the resale of products without the need for warehouses and storage of goods. Products are sent to end customers through independent suppliers that we find through various online sales platforms. One of the most important items that are directly related to dropshipping is precise that there is no need to store goods, pack goods, and anything that can potentially contribute to creating stress.
What is a dropshipping winning product?
Dropshipping is based on marketing testing, that is, when choosing a business strategy that we will apply to our business, it is necessary to take into account the return on investment – ROI.
Each product needs to be tested so that after detailed analysis we have a clearer picture of which product brings us the most profit. When we mention testing, we primarily mean marketing advertising campaigns that can be Facebook, Instagram, Google, Bing, Youtube, and many others. In order not to go into the process of launching advertising campaigns, it is enough to mention that every advertising campaign requires us to invest time, effort, energy, and finances. We are primarily interested in finances.
Some of the most important questions we need to ask ourselves when testing and choosing a winning product are:
Does the product serve someone's needs?
Before choosing a product, you need to ask yourself whether that product will attract a large group of people? Why is this important (but not the most important)? All products that can be characterized as winning products meet the needs of a large number of people. In this way, with such products and their characteristics, we target the wider market and have the potential for unlimited growth. Of course, this is not the only way and the only condition for the product to be a winning product. It often happens that products that we did not expect to attract attention are just winning products. The reasons can be many, from trending topics to a niche that is experiencing a boom at the moment.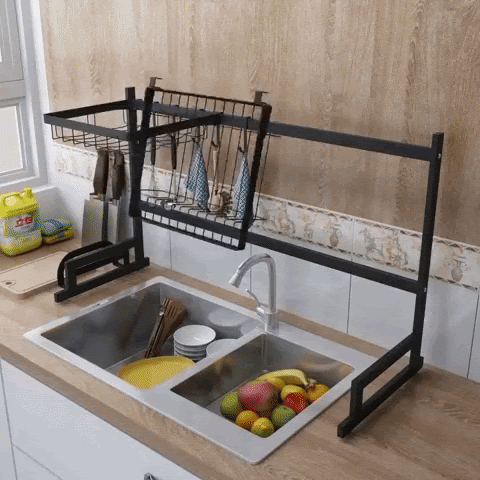 Source: winner-picker.com
Is it readily available in mainstream brick and mortar stores?
Also one of the important things we need to think about is to choose a product that your target market will not be able to buy through conventional channels such as local physical stores. If the product you want to test is easily available to everyone, then the whole marketing strategy will not make much sense, because why would someone order a product online if it is available in local stores?
This is why it is necessary that the product you will test is generally unavailable to your target market because it will give you an advantage and an opportunity to increase prices.
There is no ultimate security in a dropshipping business, although I would say that there is no security in any business because every business carries a certain risk, many of you will probably agree that it is very important in every business to reduce unnecessary risks. If we are thinking about potential consumers, and at the same time we are just starting our dropshipping journey, maybe we should consider directing products with a lower price to consumers who belong to the group of an impulse buy consumers. Since these are not premium products, the risk associated with their purchase is relatively low. As a result, potential consumers will not think too much about the purchase, but will impulsively order the product. This way you will not have a large profit margin, but if you set up advertising campaigns correctly, you will have regular revenue growth because it often happens that when products are cheaper, then consumers order more pieces.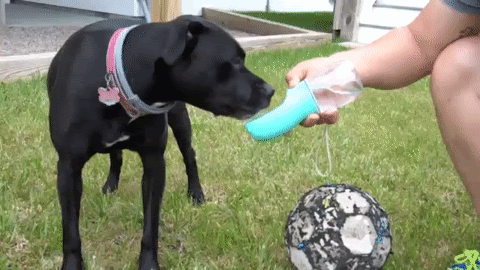 Source: winner-picker.com
This strategy is recommended for starting a dropshipping business. When you gain practice and when you get an insight into which advertising campaigns bring and which bring profit, then more serious strategies are devised that will bring us a higher "Return of Investment", ie "ROI".
What is Return of Investment, or "ROI"?
The most important thing in any business is ROI, if you are encountering this term for the first time – let us explain. "ROI" stands for / "Return of Investment", ie, "ROI" allows us to measure the performance of an investment. The "ROI" result is displayed as a percentage or as an installment, for example:
If you've invested $100 and you get $150, your ROI is 50%, or 1.5: 1.
Source: earlybirdstrategy.com
If every US$10 spent on marketing a company is getting US$50 additional profit, the sums will be the following:
ROI = (50 – 10) / 10 x 100
ROI = 4 x 100
ROI = 400% (4:1)
An acceptable ROI level for a marketing campaign goes from 4:1 to 6:1. Any value below these tells of an important need for improvement.
Things to consider when researching for a winning product
Source: winner-picker.com
If you are planning to promote your dropshipping products on social networks such as Facebook and Instagram, you need to take into account two very important things:
Focus on colorful, eye-catching, fun items
It is important to keep in mind that people do not buy boring everyday household items on Facebook or Instagram. The goal is to attract the attention of potential consumers, showing them colorful and fun products that provide a reason to spread the word, and that attracts attention when they appear on Facebook or Instagram feed
The product must solve an everyday problem
If you find a product that will solve someone's problem, no matter how banal it may be (for example, an automatic car phone holder, or Portable Electric Air Pump), you are well on your way to finding your first winning product. If we pay a little more attention to this, we will realize that solving this everyday problem is our ultimate goal. 
The moment we find such a product, if we have enough necessary knowledge to launch strategically smart ads on Facebook or Instagram (and even Google Ads), we will attend the creation of magic. In such situations, the ROI can often be 4: 1 and even go up to 6: 1 (which is still a rarity, but it is feasible). Then when we find a winning product, everything changes for us and we begin to see the full potential that dropshipping gives us.
How to research great dropshipping products
There are several ways to do research on dropshipping products. You can always do your own research and analyze stores on Shopify or AliExpress in search of inspiration, or you can use a premium research tool such as Winner-Picker.
Research by browsing top-selling products
When starting a dropshipping business, most opt ​​for product research in this way. The reasons can be many, such as lack of finances or lack of knowledge of the dropshipping business. This way of research is relatively effective, that is, it is effective if you are just starting your business story and you want to get acquainted with the products, but the downside of this kind of research is that it takes a long time to get any results. With this way of doing business, you need to spend hours with the monitor exploring different online stores to get acquainted with the products, and just to get an idea about a potential product that can change your life. Many online shops have a large number of products and you will never know which product sells well and which does not. Another negative side of this type of product research is that you will potentially only find a good product, but then it is up to you to design advertising campaigns, to think about who the product will be shown to, to define prices, margins…
For someone who is just starting out, but also for someone who has been in the dropshipping business for some time, this is not the best solution because digital marketing is very complex, and takes time to master, so when you are just starting your business, every negative dollar invested can mean the end of the business.
That is why we recommend using WINNER PICKER.
Research by browsing top-selling products on Winner Picker
Let us briefly explain to you why we consider Winner-Picker to be the best option on the market when it comes to online dropshipping research product platforms.
Winner-Picker is a platform founded by one of Europe's leading drop-shippers Aleksandar Stanic. With over 10 years of experience in the dropshipping industry, we have decided to help all the people that are struggling with the dropshipping business because we know how tough it can get.
The advantage of the Winner-Picker platform over similar platforms is in the details we offer you when you become our member. Each product is tested by our expert team. Testing is performed at multiple levels that include product design, uniqueness, potential viral effect, transportation costs, impulse buy average, potential margin, etc. Of course, that's not all, if you choose Winner-Picker, you get a Facebook Ad copy with each product, which you can copy and run advertising campaigns in record time. You have the detailed audiences you need to target for each product individually to achieve the highest possible ROI. The content of each product is rich in text, images, videos, and all the necessary links.
The search for a winning dropshipping product can be very painstaking and hard, which is why we decided to use our many years of experience to help you improve your business.
Winner-Picker is the only platform that provides you with a detailed analysis of each individual product. When we say detailed analysis, then we really mean it. From us you get recommended sales margins, a detailed Facebook Ad copy that you can easily copy and start with your advertising campaign, but we also provide you with targeted audiences for each individual product. If you are new to the world of dropshipping then we understand how complicated the search for a winner product can seem to you. Although it is not easy to start a dropshipping business, and it is not easy to find a winning product, we are here to help you, and to make your journey easier. It takes you years to learn detailed digital marketing, but with Winner-Picker all you need to do is copy everything from our product page, and you're ready to run ads or insert products into your online shop.
Our offer is divided into STANDARD and PREMIUM. Both offers bring you essential analyzes of each individual product.
Take a look at one of our products such as "Pet Friendly Sofa Cover" and see for yourself the detailed description and analysis of the products we provide.
Dropshipping products to avoid & business risks
In theory, you can sell and ship almost any product, but in practice, the situation is a bit different.
If you are wondering why it is important to avoid some products, the answer is simple. You don't want to risk your dropshipping business. When selling risky dropshipping products, you run the risk that the invested funds will not be returned to you, or that your ROI will simply be too small. That way, you will lose money, and when you start a dropshipping business, you have to take care of that. It's not just about finances when it comes to mentioning a bad dropshipping product, but it can happen that you offer a risky dropshipping product that as a result can completely suspend your business.
Niche and products to be aware of
source: alidropship.com
All products that are protected by patent and trademark are a very risky category of business. When you sell branded products, that is, copies of branded products, people expect to get high-quality products manufactured by major global companies, but if you sell cheap Chinese replicas then you will not be able to avoid complaints and accusations.
Another very important reason why you need to stay away from such products is that the brand owner can sue you.
sophisticated electronics
source: alidropship.com
New and sophisticated electronics at first glance seems like a smart business step when it comes to dropshipping business. The reality is a little different. Expensive electronics are generally very sensitive and can often lead to sudden and unpredictable failures, which is not to your advantage. All expensive electronics carry with them a certain dose of risk, and that risk means a refund. When it comes to cheaper dropshipping products then a refund is not such a big problem, but when it comes to expensive electronics then that refund can represent a big money loss.
• weight loss products
source: alidropship.com
Not all products from this niche are bad for business. Massagers and belts are perfectly fine, but patches, creams, pills and herbal teas carry a certain risk with them. You really don't know where these products are made and whether they really are, and how they are tested. What if one of your consumers develops a rash or some skin irritation? In that case, you run the risk of being sued by the consumer, which is not good for your business.
 source: alidropship.com
This type of product is just as risky as the just-mentioned type of product. The reasons are the same. You cannot know whether this type of product will negatively affect the health of your consumers.
That doesn't mean this niche has no potential. On the contrary, it has a lot of potentials. Focus on products that are not in direct contact with the skin and you should not have any problems when selling beauty products.
There are many factors that can affect the negative flow of your business, we will talk about this in another blog post, but for now, we will mention only a few:
Business risks
Posting Too-Optimistic Shipping Times
Each product takes time to deliver. Delivery of a certain product can be between a week, and in some cases a month or even more. If you do not inform your consumers about the delivery time, or give an unrealistically short delivery time, you risk bad reviews but more than that a potential ban on the use of payment processors.
Publishing Vague Policies
Although Shopify, like all similar platforms, offers generic policies, it is not always the best solution to just copy the content and post it on your site. Although there are many platforms on the Internet that offer generic policies, you need to read them well and correct them to apply to your business.
Not all policies are written for all businesses or niches. Customize them to fit your business model and your products on the site. Although this is something you will not have to worry about at the moment, the problem arises in case you have to deal with chargebacks in the future, you'll have to have policies that have no loopholes and assure that you and your site are protected.
Relying Too Much On A Single Supplier
If you rely on only one supplier, you run the risk that if for any reason that supplier does not want to do business with you, it will not be able to send the product to the consumer who bought that product. To avoid any similar situation, it is good to have a backup supplier
Allowing Orders To Be Placed On Out Of Stock Items
If you show that a certain product on your website is on stock, then consumers expect it to be. It is often not in our power to influence the realistic picture of the stock status of a particular product at your supplier, but what you can take into account is to remove products that are no longer in stock, at least temporarily, from your website. Even when you're working with multiple suppliers, it's still possible to run out of stock before you can update your website. When this happens, you can cancel the order and apologize for the inconvenience, informing them that you ran out of stock before you can unlist the item.
Gain a competitive advantage by getting our membership!